Social
To provide an immediate opportunity for members to become acquainted with others in the community.
To provide an atmosphere of friendliness, goodwill and helpful information for club members.
Our annual Christmas Party is always fun. It is a great time to share with those less fortunate and spend time with ECWC sisters.
Annual Fashion Show was limited this year, but Kari showed us some interesting tricks with accessories.
Cards, Bunco, Games of Choice are a great way to socialize & meet friends..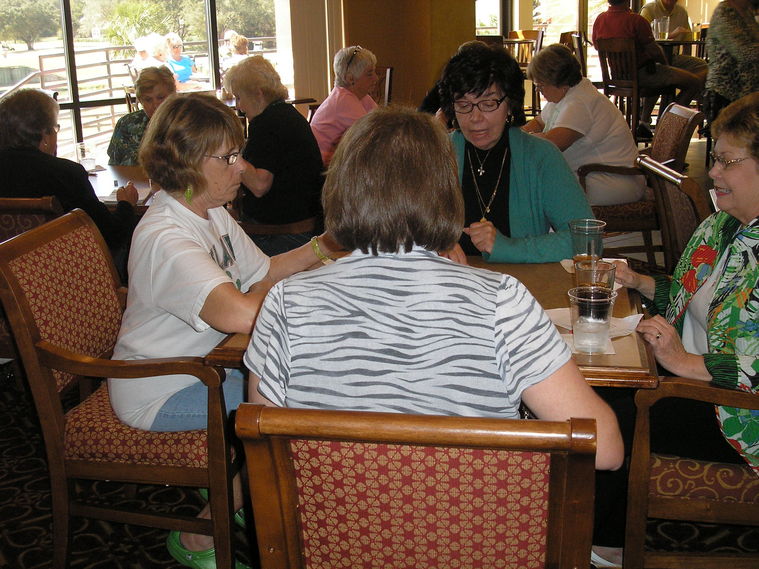 The monthly meeting offers an informative or entertaining presentation, an opportunity to visit with friends, and time to take care of business.